Wednesday, April 6, 2011
The Afflicted Gnome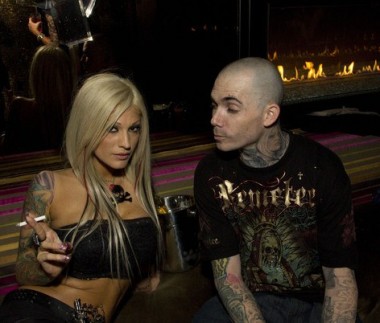 The Afflicted Gnome asks you not to mock his affliction. Which is halitosis. And a bad credit score.
So rather than restructure his debt, he'll stare at some sexy bar wench boobosity.
Speaking of bar wench boobosity…
For those of us who fantasize about cigarette stained breath, a husky Kathleen Turner voice, social maladjustment and anger issues, and a heartbreaking tendency to ignore us and flirt with every bartender who doesn't smile when serving them their Blue Moon, here's my gift to you: Jolene The Boozy Bar Wench Hott.
She will break you.