Thursday, April 21, 2011
The Dude on the Left is a Shmuck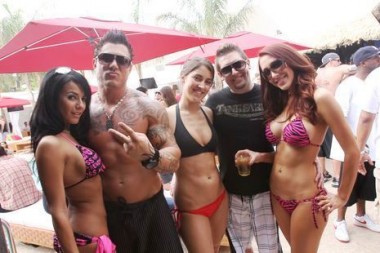 Sure I could try to come up with a clever name for this Vegasy meatball of toeshmeggery. But it's early morn on a strangely chilly Thursday in the City of Angels. So the name is not clever. But it is true.
And your humble narrator sits at his computer. And scratches scruff softly.
And knows that little else needs to be said except that the dude on the left is a shmuck.
But Ginger is giving me the fabled "Mayan Eye of Coitus." And some mornings, that's enough.