Monday, April 4, 2011
The Knicklehead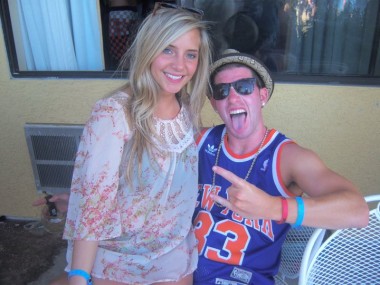 Reminding us that, in spite of being one of the great cities of urban living, New York also has the douchiest sports fans this side of Miami Beach, The Knicklebag wants to drop by.
And be a douche.
In presence of soothing smoothie blended drink of hott lickery, the lovely Lindsey.
And all is wrong on a Monday morn.
And lest you think the Knicklehead was just goofing it up in a one-off pic, this unholy basketballwipe took his show on the road. With Lindsey on vacation in the tropics.
The great Bernard King just had himself retroactively baptized as a Celtic.