Monday, April 11, 2011
Vince the Archetypal Vegas Douchecrud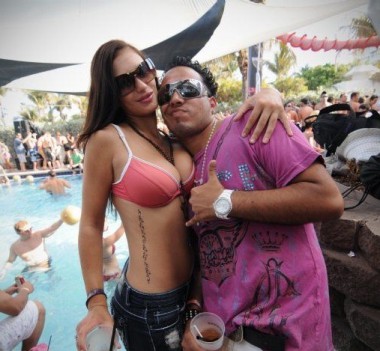 Oh yes, young reader.
They are still out there.
Still bothering Cury Pool Ladies with primal grunts of "Yo!" And "You work out?"
And they still must be bagged and tagged for the greater good of the human experience.
EDIT: Okay, that may be a dude on the left, but this sampling of vegas uberdouchosity is too bizarre not to leave up. View at your own risk.