Thursday, April 14, 2011
White Chocolate 4Evar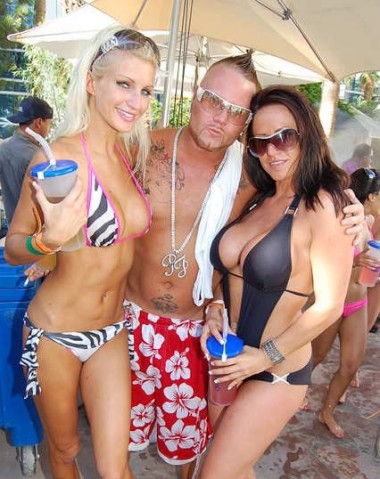 Hall of Scrote Legend White Chocolate, one of the first doucherstars to be mocked back in the early days of HCwDB, refuses to douche gently into that douchey night.
Like all scrotal legends, there is no "temporary" to the douche lifestyle. No return to real life after a year of partying gets old.
Not for the HCwDB legends.
The Choc will not let up. The Choc will not let the hairpoint fade.
His cleft chin, aging pink saggyflesh and supernova of douchitude will. Not. Stop.
Until every hottie in Vegas smiles wanly and poses for a picture with him.