Sunday, May 22, 2011
'Bag / Nottabag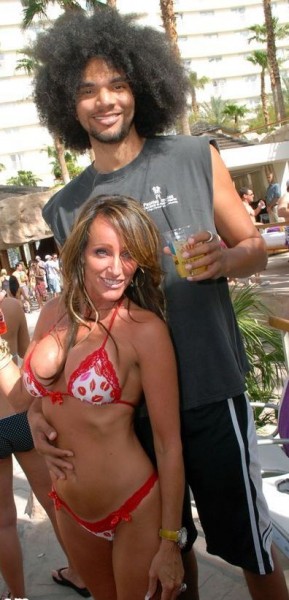 Is Kareem here encroaching into stage one 'baggery? Or does he exceed the height limit for douchebags??
Will he and his woman be forever doomed to 68'ing one another (she does him, and he owes her one) due to incompatible sexual modularities?
Did I run this photo on the flimsiest of excuses just to showcase naughty-sweet Greta, who looks like a young Margot Kidder done right?
You must answer these questions in the comment thread  as always.  As I type with one hand.  If you know what I mean.