Thursday, May 12, 2011
Ball State Kevin and Party Girl Kelly Party with Karen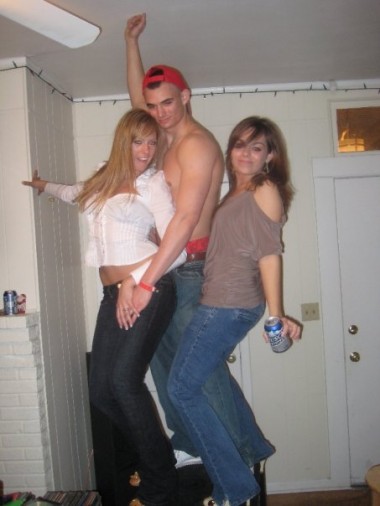 This one hurts on a deeper karmic level than most.
Not just because Kevin is the most worthless undies poking genera-twit to come down the pike since early Spencer Pratt.
But because Party Girl Kelly has now roped Karen in to Kevin's woo-boy antics.
This is what happens when the mating pool is shallower than a Louisiana creek during turtle season.
Turtles poo on the shoreline.