Friday, May 27, 2011
Between a Schmuck and a Soft Place (Hermit Edition)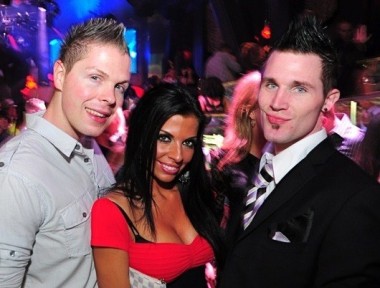 Resident auteur supreme Hermit shares with us this cautionary tale:
When Chaturi left her native Sri Lanka for the United States on a ninety day student visa, she dared not reveal to her strictly traditional parents that she hoped to meet a nice American boy. She now finds herself flanked by Bruce, who oddly shows no interest in her perky, push-up booble cleavage, and Vince who does, but smells of Aqua Velva and false confidence.
She's quickly becoming homesick.