Tuesday, May 10, 2011
Bird Poo on a T-Shirt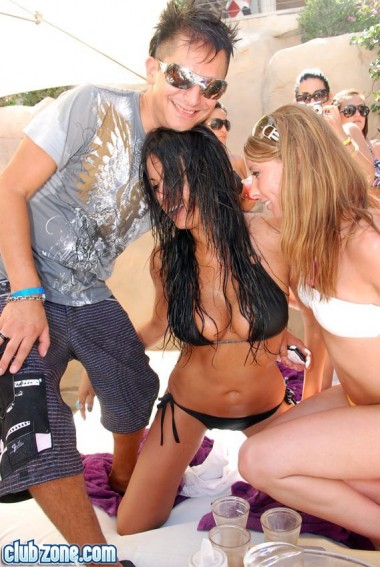 There's a significant amount of critical discourse and cultural detritus we could unpack from this image.
Instead, I'll simply point out: Bird Poo on a T-Shirt.
And boobies.
Phenomenal, phenomenal boobies.
Like ripe melons in the garden of Gesthemane. I would pluck and nuzzle and sacrifice a goat to Ganesh in thanks.