Friday, May 20, 2011
Friday Haiku (Mr. Scrotato Head Edition)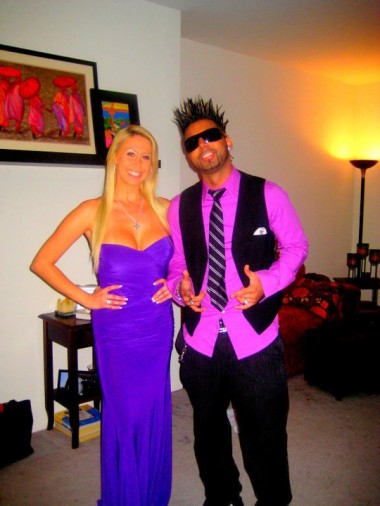 HCwDB's Resident Smack-Down Laureate Mr. Scrotato Head kicks off today's guest-hosted Friday Haiku featuring the e'er-ubiquitous King D:
Betty Keratin
The King sports shades to save eyes
Lamp flares jealously
If you think your sorry ass can top Mr. Scrotato Head, by all means go for it and post your attempt, as always, in the "comments" section.
UPDATE:  Here's Mr. Scrotato's hand-picked winners.
Silvery duct tape
Keeps blue dress on golden globes
Save some for his mouth
– Douche Wayne
Vermillion shmuck,
Destroys men's fashion edicts,
"tie should touch the belt".
-Colossus of Choads
Raging neon burns
Hair on fire without flames
tuck in your shirt douche
– Claude Douchenburg
Image burned in my
screen. Thanks, assholes. Apple Care
won't cover douche damage.
– Mr. White
Orange you glad boobies
aren't balloons? Spiked hair's around:
saline eruption.
– Douchie Arnaz