Friday, May 6, 2011
Friday Thoughts and Links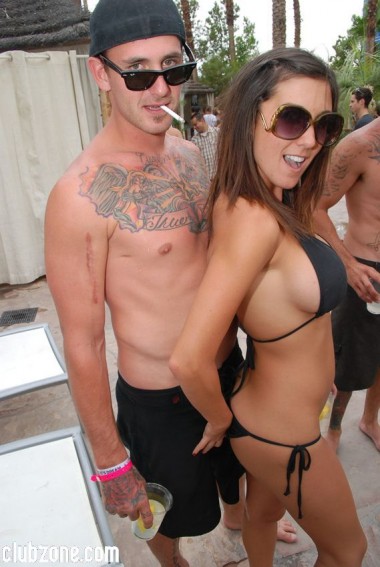 What defines masculinity and femininity?
That which we assume is innate to who we are, in our most primal definitions, is, of course, not innate at all but societally and culturally defined. An acquisition to be sought and bought and held and then lost again.
Florida bans bestiality and baggy pants.
We are taught and told and sold and prodded to redefine in a perpetual state of destabilization aimed to keep us in a state of constant return and revisiting to the Temple on the Mount (The Mall), where such validation can be repurchased.
Von Dutch? Long gone. Affliction? A forgotten yard sale item. Ed Hardy? On the way out.
Up next? More overpriced cultural poo. Sold at 4000% percent markup.
But I'm not bitching. For boobies call their siren call, and the real remains out there for us to find.
Here's your links:
Your HCwDB DVD Pick of the Week: "This is my advice to you: When you get there, figure it out who's who. Find the man nobody's protecting. A man without friends. And beat him until his eyes bleed. Let them think you are little bit crazy, but respectful, too. Respectful of the right men."
Two weeks ago's Farrah Hott and The Tie Fighter hang in Vegas. That dude gets a full nottadouche and a luckiest man alive award. It's all down hill from here, T.F.
HCwDB legend and frolic artist, the ubersquaty Bobby Batz is still out there, still lip syncing to early 00s boy bands.
For those parties where you really need to celebrate a 'bag for being a 'bag: Douche Cake.
Snohomish County Public Utility, located in Washington,is filled with Pud.
Here's a well organized catalog of hott celebrity Jewesses. I would Daven with each one in a cheap motel with a vibrating bed, then make them chant their Havtorah one by one while I tickled their kneecaps with a kosher ostrich feather.
And from Semitic librarian tasty chomp, we come to another type of chomp. For your viewing pleasure, I give you:
Take a bite.
For the Weekend is uponst.
And I just got my rug cleaned.
Which is not a sexual euphemism.