Monday, May 16, 2011
HCwDB After Dark: On The Fence Pear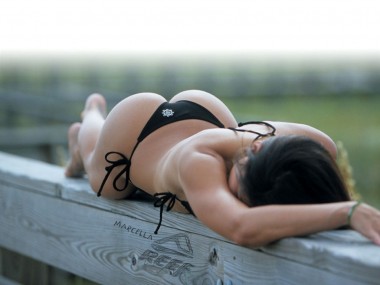 Site regular Indiana Choad and the Temple of Douche left something in the suggestion box earlier today: Why not have Pear every day?
Awesome idea?  Yes.
Feasible?  I dunno…how many pictures of beautiful women's buttocks can there possibly BE on teh interwebs?  Certainly not two weeks worth.
But I shall endeavor to persevere.
To that end, I give you:  On The Fence Pear. Because there are two sides to every issue. And both of hers are supple and spatula-ready.