Monday, May 9, 2011
HCwDB of the Week: Buzzy Fails to Appreciate Marissa's Taut Sundials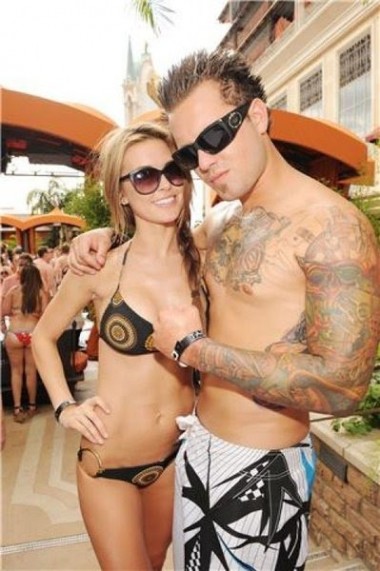 While the past week featured everything from Boatwanks to Choad Runners, Axholes and Vegas crotch fondle, Prince Meatwad and Loafie's Choice, little compared to Buzzy and Marissa.
No, not even the breaking news that Donkey Douche is back in jail.
And while some may argue that Marissa is a former reality T.V. star of some form, reality does not intrude on the HCwDB simulacrum very often.
And so we consider this unholy commingling on the true merits of purity of suckle thigh and douchery of stupid head. And we annoint it the HCwDB of the Week.
An honor well deserved.
But not as well deserved as my latest culinary discovery: Rice crispies and chocolate milk are as tasty as this mass-marketed treat
. So suck it Albertsons, for not running a sale on tasty sugar cereals this week. I've figured you out.