Monday, May 2, 2011
HCwDB of the Week: Dead Bin Laden and Evil Bert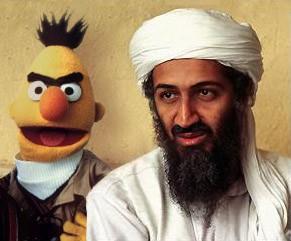 Today's Weekly is held in honor of celebrating the long overdue death of that unholy crapwit.
No, not Evil Burt. The other guy.
As a former New Yorker who was living in the east vil on 9/11, witness to the events of that day, I can only postpone this humble blog's frivolity for a moment to say, Amen.
And while you may think Evil Burt does not qualify as a hot chick, for the purposes of today's post, he does.
Okay, here's some more Gal Gadot.