Saturday, May 28, 2011
How Stella Got Her Infection Back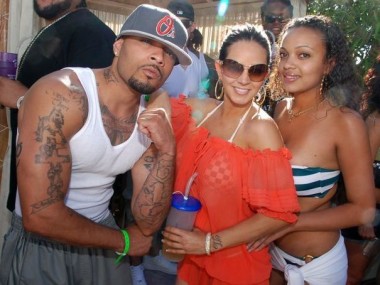 Sexy Stella and her BFF Monique from Spanish Harlem thought they'd have their summer getaway in Vegas; a nice change of scenery.
And what's waiting for them?  The Cuchifrito, on the prowl for las señoritas de mala compañía…better stay outa that cabana, Stella…
Y'know, I am getting the weirdest sense of déjà vu with this guy…it's like I've seen him before….
Ohhhhh, that's right…scroll down to the very bottom of this web page; there he is again!