Wednesday, May 18, 2011
Nipplestopheles (Jacques Doucheteau Edition)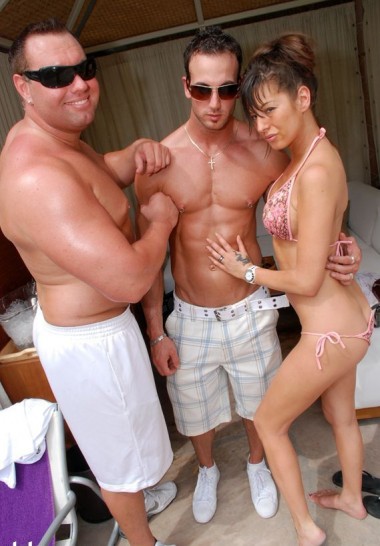 Dispatch from the Desk of Jaques D; a little bile with your morning coffee:
Frank the RV salesman weekends in Pensacola, still blissfully unaware of the sad fact that he's twice divorced and 70 lbs heavier than when he flunked out of Thomas Nelson Community College.
Diana too has seen better days. Once a pseudo-Asian hott before all the bukakke videos and Benson & Hedges, now she is but an aging trail mule rode hard and put away wet. But these two are just players in the grand drama of society's demise.
Dave's dangling tit rings summon ancient gods of destruction from their eternal slumber, to wreak havoc on the soul of humanity. His vacant stare and gleaming forehead conceal a mind torn asunder by the primeval forces of the eternal poo of Nergal: Babylonian deity of war and pestilence.
It is this mighty impetus welling up through the ages and expelling themselves through Dave's sphincterous navel that is an omen of the forthcoming douchepocalypse. His religious iconography worn, without realization of its irony, upon a viscera of unfettered consumerism is a symptom of the larger social impoverishment in human-nature relations. This affront to the natural universe beckons elder demons from their sleep, blackens the sky with smoke from the burning flesh of innocents, and causes orphan children to rape puppies with bootleg DVDs of "2 Fast 2 Furious".
And so Frank subconsciously teat-punches that which he does not comprehend.