Monday, May 9, 2011
Pop Quiz: Jimmy Pud's Douchetributes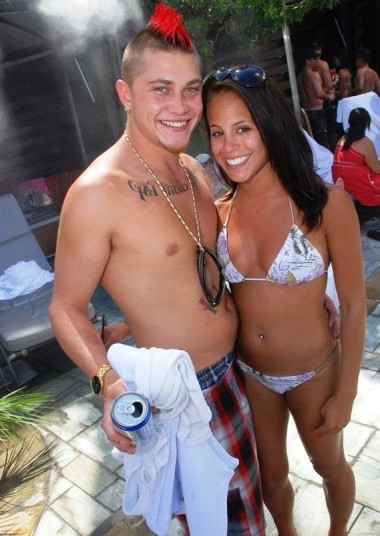 Pop Quiz time, kids.
Which of the following is the douchiest of all the douchetributes on Jimmy Pud:
A. Fake rolex watch
B. 80s sunglasses on a necklace
C. Flannel undies poke in a poolside environment
D. Stupid red gourami fish fauxhawk
E. The fact Mandy's oh so soft and tender boobage has somehow, due purely to Chaos Theory presumably, wound up pressing into Jimmy Pud's chest scribble tatt.
Answer now!