Monday, May 23, 2011
Rocky Mountin' High (Glasses)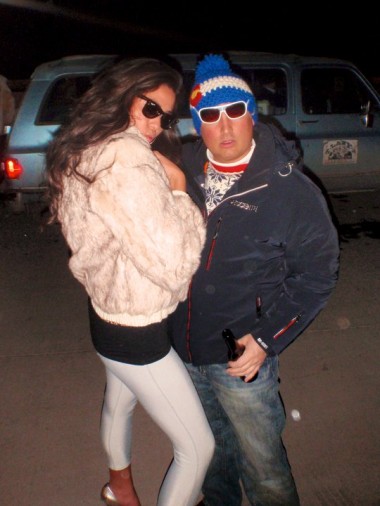 The very sight of this pairing would have been enough to send John Denver into a tail-spin.
Tasha is the quintessential Snow Bunny that awakens my Bi-Polar Bear.  Not a metaphysical one, but rather the one in my pants.
Her legs are longer than a Rotary Club speech, and they go all the way up to her soft downy fur…coat.  What warm toasty treats are bundled within?
Well, how would the Snow Douche know? His glasses are higher than Reverend Chad's last night before rehab.
His glasses are higher than Charlie Sheen's monthly street pharmaceutical bill.
They are higher than Chef Paul Prudhomme's blood pressure.
You get the picture.
This was all foreseen in the epic song-story "Bite Her and the Snow-Douche".
Yeah, I just made an obscure Rush reference. Deal with it.