Sunday, May 29, 2011
Sometimes you slap the fish…and sometimes the fish slaps you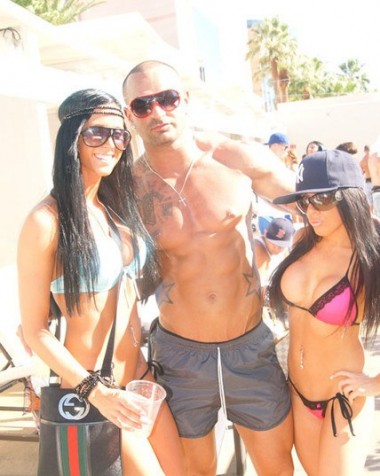 Well, my time behind the wheel here at HCwDB draws to an end. DoucheBag1 returns his firm and calloused hand to the helm; refreshed and wizened from his walkabout, like the Alpaca of Fate after catching that perfect wave.
What enlightenment will he bring forth from the misty crowns of the Andes and the ruins of Chichen Itza and Machu Picchu?
Specifically, has he learned any lessons about messin' with them alpacas…?
We wait, DB1, with Bated Breath for you to share with us what you herd.
Because you have found the sacred truth:  That in each of us flows some alpaca blood.
We now rejoin DB1 in his journey: to learn, to discover, and most importantly…to mock them silly douche bastards.
And what of myself?  I too now feel a calling; a journey to enlightenment that will pull me away for some time; my own Walkabout.
I'ma Walkabout ten steps over to my wet bar and pour 3 fingers of my very fine 25 year old Rittenhouse Rye, splash a little Fiji Water into it, and enjoy. Because every journey begins with a step; however, like Reverend Chad, mine will end in 12 steps.
I'll rejoin you all inside the Peanut Gallery tomorrow, where together we shall continue the Fight.