Sunday, May 15, 2011
The DB1 Goes on Walkabout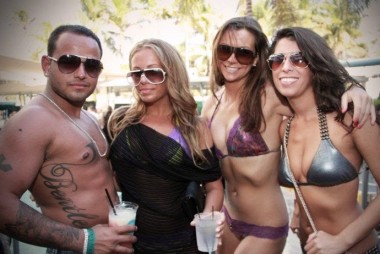 Fellow hunters and huntresses, your humble narrator is embarking on a mystic and meditative roundabout for the next few weeks.
A contemplative hunt for the elusive Grieco Quark, the Kabbalah described 'Bag Shard that Rashi and Maimonides once spoke of. The douchal revelation that ties the universe together and marks transcendent hottie/douchey dialectic.
During my temporary walkabout, the site will be run by #1 Grasshopper and Supreme 'Bag Hunter, the legend that is DarkSock, along with able assistance from a number of other regs.
Treat him well. His font will be blue. His wit, rapier.
Carrying only mead wine, rice cakes and led by an ancient, wizened Uraguayan guide named "Tim," I will ride throuh alpaca country armed only with my wits, trail mix, and a gummi bear slingshot for protection.
I will be back shortly.
In the meantime, your temporary leader, 'Sock, will guide you.
Treat him well. For the 'bag mock and hottie lust must continue, unabated, in my absence.