Monday, May 9, 2011
The NBA… It's Creeepppptastic!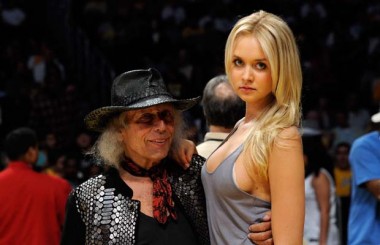 National Basketball Association "superfan" James Goldstein demonstrates the real point of professional sports.
Rich, creepy ass oldbags oggling cheerleaders while sweaty men run in the background.
Or, as Marx once termed it, The Douchetarian Aristocracy and the Exploitation of the Boobie Hottie.