Friday, May 13, 2011
This Guy Wins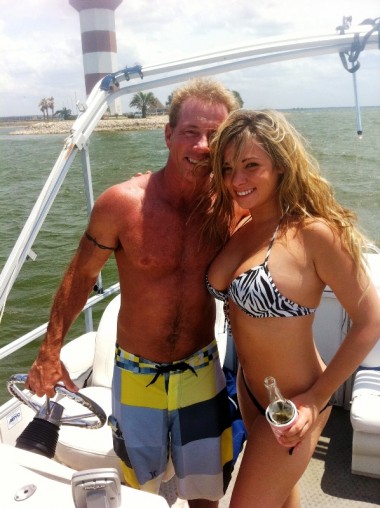 I wish there was more to mock with this Oldbag Boatbag Stupidhead. Unfortunately, stupid tribal arm tatt and day-glo douche shorts don't give me much to go on.
We'll give him a stage-1 mock, and quickly move on to the real reason I posted the pic.
For Zebra Bikini Ashley is all that is firm and glorious about prime specimen suckle thigh and viable womb.
I would build a shine to her forefathers using only melted Jolly Ranchers, toothpicks and brill cream just for the chance to lick/gargle tea made from the gauze used to treat her thigh rash after a particularly taxing day of horseback riding before Kelly's debutante ball.
Which is to say I chomp approvingly.
Even if she is using a Bud Light Lime cozy.