Monday, May 23, 2011
Thumbs McGee Voted; have you?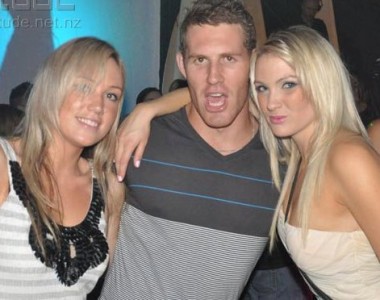 Well, unfortunately, Thumbs McGee from yesterday's Sunday Suite did find a use for his thumb: mashing the "VOTE" button for this week's DoucheBag O' The Week.
If this simian simpleton can manage it, so can you.
Keep mashing that vote button, Thumbs; as long as you're doing that you can't apply rotation to the sugar plum(s).
Because allowing such a douche/hott coupling would be the equivalent of  Osama Bin Laden pushing a warm corn dog into the butt of Lady Justice.
Not on our watch.
Not with our corn dog.