Sunday, May 22, 2011
Thumbs McGee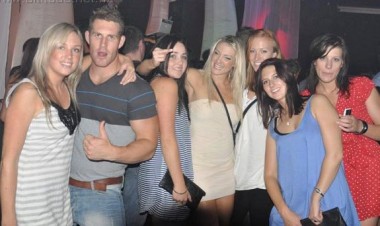 Ayyyy! What has one thumb, and is ruling the Corn-Fed Convention tonight?
Dis guy!!!
Poor Man's Kate Hudson in the center is, of course, sporting the correct hand sign for this situation…
As the Temp In Charge, I welcome any and all suggestions for the use of his thumb.
Together we can make a difference.