Tuesday, May 3, 2011
Tuesday Evening on HCwDB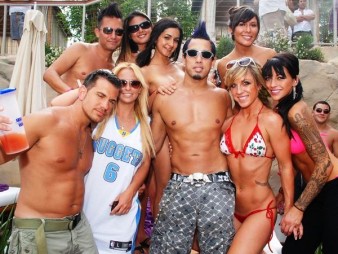 I sit at my 'puter and contemplate the faux.
It points.
In space and time.
It points.
In abstract crisis, it points to a netherword of flushy turds and chin fung and stupid-ass skulls that make 22 year olds feel powerful even through it's Granma Clara's checks that pay the rent on the studio off the strip while they go to bartending school and dream of someday dealing 'Jack at the Palms.
So it's Tuesday 'eve.
Your humble narrator cracks a Mr. Pibb. Which pwns the Pepper.
A scratch and whiff.
And my gaze drifts to taut belly pooch suckle slap on Marissa and her naughty brunette friend, Cecilia.
They pillow fight at night while giggling and then they do each other's toenails.
And so the fight against Faux must continue. Mr. Pibb or no Mr. Pibb.