Wednesday, June 15, 2011
Arnie The Hipster Load is Disinterested and Moody Around Giggle Hannah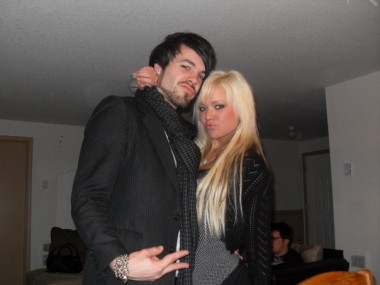 Because his band Coldplaydoh, like, totally should have hit by now and, like, wtf, man.
Arnie the Hipster Load is the reason why when I lived in New York I wouldn't go to Williamsburg even if Bernie Goetz was giving out free George Foremans
at a rooftop party hosted by that Squirt TV kid. Wearing a cardigan.
I have no idea what that means.
But I do know that Arnie the Hipsterload's undeserving success in any sort of proximity to Giggle Hannah is enough to gob smack a crotch with a pimento loaf.
More evidence: Arnie The Hipster Load Makes the Doucheface.
When Giggle Hannah giggles, it's like a xylophone under a pool full of jello. Her body jiggles and gyrates like so much firm pudding pop suckle thigh it causes northern mocking birds to quit singing car alarm melodies at 2am and go beat up a ferret.