Tuesday, June 28, 2011
Dougie Clings to Fading Youth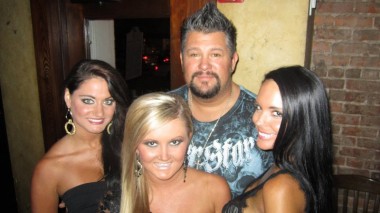 Somewhere, in a condo apartment in Jersey City, Long Island, a ten year old girl wonders why her newly divorced daddy keeps going out at night dressed like a douche.
Don't worry, little Tonya. Tuck yourself in and sleep tightly.
For Daddy won't get far with that Faux. Your new mommy will not be one of the waitresses from the Dew Drop Inn.