Friday, June 3, 2011
Friday Haiku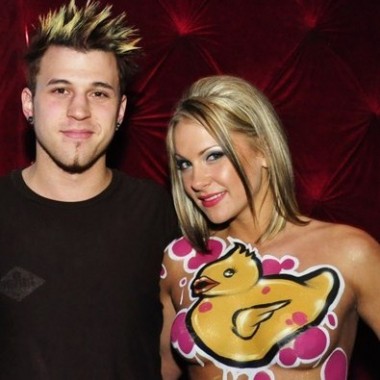 Hottie flips 'The Bird'
At Lance Bass spikey pudwack,
Who prefers roosters.
Duckie, joy of joys,
When I squeeze you, you make noise!
Lose the Fart Bubble.
— Douche Boyardee's Cheese and Bagaroni
Backstreet Boy Douchebag
Apparently Castrated
Should be Groping Mamms…
— Mandouchian Candidate
Boobies look like eggs
That baby chick can't keep warm
Who wants an omellete?
— saulgoode42
Hey Kelly Bundy
I will rubber ducky, oops
purple money shot
— boone doggle
Body paint sexy
But China paint is doped with
Lead, Cesium, Pee.
— Dude McCrudeshoes
Rubber Duckie you're
the one, making bath time so
much fun, with boobies
— Master Pee