Friday, June 10, 2011
Friday Thoughts and Links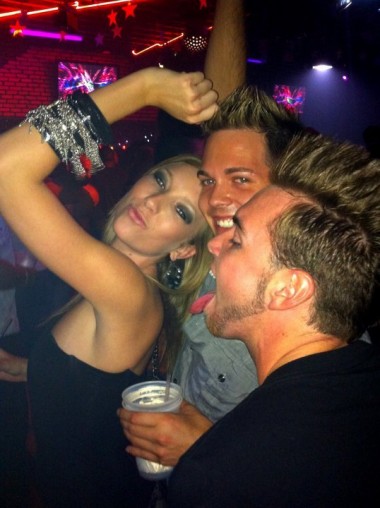 Douches with 'hawks and licky tongue are like a festering pus pimple on the fleshy ass check of civilization.
That is my only deep thought on this Friday aft'.
That, and Sun Chips are chip crack for the soul.
Here's your links:
Your HCwDB DVD Pick of the Week:"Hi. Ed Ramsey from Delos. If there's anyone who doesn't know what Delos is, well, as we've always said: Delos is the vacation of the future, today."
If you're interested in keeping up with the goings on of your humble narrator, I'm Jewcy.
Speaking of your humble narrator, ever wonder what I dream about at night? Now you know.
Hidden boobcam on hot French Chick proves earth revolves around sun.
Long overdue: Teens set each other on fire. Back in the 80s, we just put Snaps up our nose.
Suburban White Jerzeybags watch a Tornado, call each other "Nigga."
Reason #53 why Japan pwns our asses.
Nothing promotes the new season of a show quite like Douche Fights.
If Jim Carrey can bomb horribly on the Tonight Show in 1983, there's hope for all of us.
Odious Oldbag Sir Ivan makes me want to cauterize my nads with a flaming q-tip. What a heaping pile of flaming poo this elephant sack is. Watch "The Dungeon" clip at your own risk.
But you are done mocking Oldbags and you want your reward. Here it is:
That pretty much visualizes my first erotic dream when I was nine. So for that, I salute with a HoHo and sail off into Friday 'eve satiated and scratchy.