Friday, June 24, 2011
Friday Thoughts and Links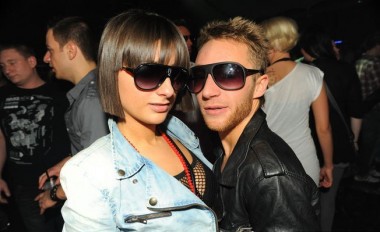 Oh Slavic Europe.
How strangely hilarious your fashion sense is.
At least American Douchebags maintain a consistency of garishness.
Your tiny Nordic Ferrets are techno creeper.
But your Tiny Nordic Hotts, complete with mesh boob reveal, do offer pure suckle thigh. Like "Virgen" Water from Uraguay.
Which isn't in Europe. Or so they tell me. Yup. Time to start drinking. The DB1 is making no sense whatsoever.
Here's your links:
Your HCwDB Mole Pick of the Week: Mole!
Ever wonder what airline pilots really talk to each other about during a flight? Answer: "Homosexuals and a granny."
Most days, I'm deeply and unhealthily obsessed with alpacas. Every so often, I make room for Condescending Llama.
Does winning the Stanley Cup give you permission to douche it up shirtless, standing on a bar, and demonstrating toxic groin shave reveal? No. No it does not. Yup, it's Hot Chicks with Stanley Cup Douchebags. Even if it's my hometown Bruins, and I'm proud of 'em, I gotta call a 'bag a 'bag.
Oh racist Bugs Bunny. How you tell the real history of this country, even as our collective media memory loves to forget.
Here's one from the Department of Redundant Polls.
Need a little uber-pumped up creepily European steroid pumping uberdouche to go with your Friday? Of course you do (Warning: Ubergay and Uberdouchey)
But you are not here for ubergay pumped up ubershlort. You are here for quality pear:
Like two perfectly levened matzoh balls of rugaleh chomp.
Go forth and celebrate Friday like it's Friday in its most Rebeccablackian sense.
Which for me means sitting at home on my dirty-ass rug, drinking Mr. Pibb, burping loudly, watching Tom Baker era Doctor Who DVDs, and scratching myself inappropriately.