Thursday, June 9, 2011
HCwDB After Dark: King Douchuous the IV Edition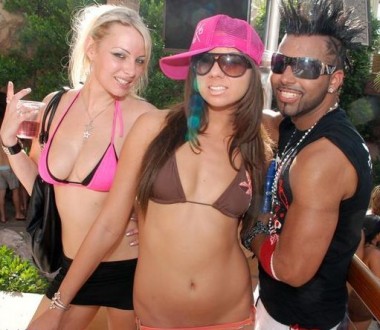 Pull up a sofa chair and grab a fried Twinkie from the kitchen!! It's HCwDB After Dark.
Where we sip quality box wine, kick off our shoes, and meditate on the hottie/douchey dialectics.
Today, we consider the King once again. For there are many carriers of the Grieco Virus in 2011.
Few are as epic as The King.
Even Brunette Mandy can't survive the douchal radiation for long. Soon, Pink Hat Tilt and groin shave reveal bikini drop emerge.
Not that there's anything wrong with groin shave reveal bikini drop on a Woo Hottie. It's called the Douchadox. And it is hypocritical inconsistency at its most suckle thighish.