Monday, June 13, 2011
HCwDB of the Week: Mr. Hawk Doesn't Deserve This and Hottie Heather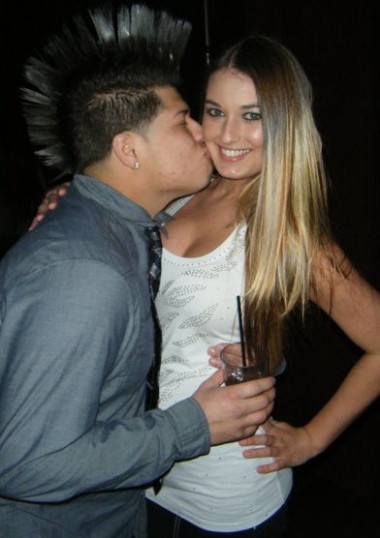 Last week we had a Doggie 'Baggin' Old Bag ('Eyyyy!) and a greasy bar puker. A clubbed out Brothabag with a Mocha Princess and Creepy Mutant Douchelips hitting on Cheerleader Hotts.
But among them all, no cohabit felt as legitimately wrong as Mr. Hawk's tie wearing stupid hair kissing of doe eyed Hottie Heather.
And while there may have been stronger douchegaggers from last week, and some equivalently hottie hotts, it's the combination en toto that defines the Boobie/Scrotey Dialogics.
And by En Toto, I mean Roseanna.
Chalk up Sir Hawk and Heather for the next Monthly, as your humble narrator stumbles around his dirty-ass living room and wonders about investing in a Dyson. Even if that Dyson guy is way creepy in the ads.