Thursday, June 30, 2011
Jean Jacket Pukoffsky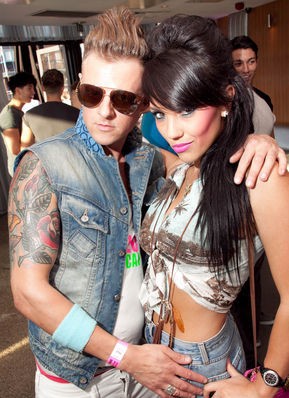 Jean Jacket Pukoffsky used to run with a motor cycle gang out of Baton Rouge.
You know the type. Liked to drink Schlitz by the caseload. Then smell each others underwears like truffle-searching French piglets hopped up on No-Doze.
Jean Jacket Pukoffksy. Could smell the cough syrup melting on the dashboard of his Hyundai at 2am in the parking lot of a Jack-in-the-Box.
Used to run with a girl named Daisy. Whose lips were the color of melted Grape-Ape koolaid spilled out the back of a police cruiser.
Daisy.
Her legs were long like, thickets of brambleberry hot dogs back to back off a links truck.
That all ended when an old southern Colonel named Tom McGee got so loaded one Arbor Day that he attempted to milk the Mayor's chickens, causing the whole town to get quarantined by the C.D.C. over an Asian swine lupus outbreak.
I never did find that packet of Marlboros again. But I sure did try. I sure did try.
This post brought to you by "Random Tom Waits Song Lyric Generator."
New! From Mattel.