Wednesday, June 15, 2011
Nobody Eats Cheeseburgers Anymore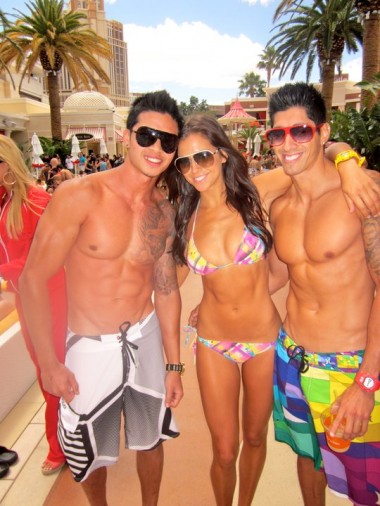 I don't know what to make of this pic, except that everyone's abs look like the brownie mix used to make the alien landscape in the Alien poster.
I suppose in today's increasingly obese world we should find some merit in overly worked out and semi-starving bodies. And I do. I find merit in Sophie Suckle Thigh. For her tautness, 10 pounds below the pooch suckle I normally approve of, is still quite quarter bouncy.
And by quarter bouncy, I mean playing quarters at Delta Tao Kai the night before a Chemistry final.
The Tim Brothers are douches. Because they are.