Monday, June 6, 2011
Party Guy Juan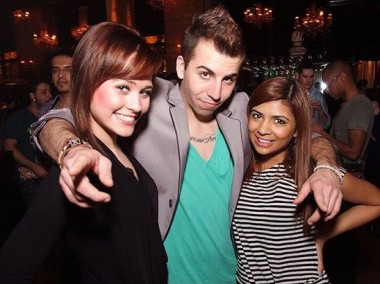 Party Guy Juan approves of the HCwDB of the Week winning choice so much, he's giving us the double point.
I see you, and I see your shy pearly lickable hott smile, Brunette Lauren on the left.
Your coy giggles and embarrassment from burping loudly after I take you to In-n-Out Burger on our third date are adorable, and make me awkwardly stare at your exposed knee from under your skirt, where a dollop of ketchup from a rogue fry has landed softly. I want to lick it. And so I do. And so you call a cab. And our night on Sunset ends with me walking over to drink a few Blue Moons at the Happy Ending Bar and bitching about life to a bored bartender hottie named Mona.