Wednesday, June 29, 2011
Pop Quiz: The Nerd/Douche Dichotomy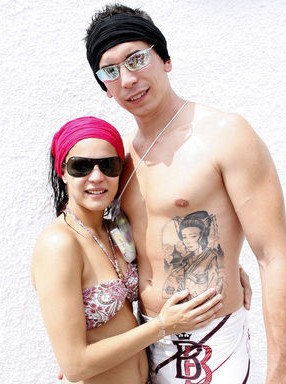 Pop Quiz:
Judging on the evidence of Rusty and Nicole here, is there such thing as a nerd and a douche in the same conscriptive act of hitting on a girl by the pool, even as they feature a tattoo of silent film star Anna May Wong starring in "Picadilly?"
A. Yes
B. No
C. A number of comments in the comment thread ignoring the Pop Quiz entirely and instead asking "where's the hot chick?"
I think I know how this one's gonna turn out.