Wednesday, June 8, 2011
Reader Mail: Mr. Pink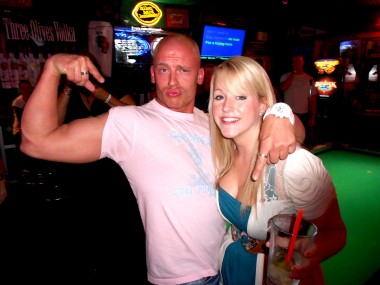 ——
Boss,
It's been a while since I have joined the mock, but I come to you in extreme forgiveness with a sacrifice of a fully, self-admitted full-blown douche.
This creature, knowingly, & willingly practices the Dark Arts of Douchbaggery like some kind of Grand Wizard of the Jersey Shore without shame, commanding the will of the Grieco Virus to do his bidding for the evil conquest of the Hott.
As a long-time follower, I ask you DB1, bring the wrath of HCwDB down upon him like the chosen prophet that you are, weaving a trapestry of scripture like never before heard!
Have no mercy on his wretched soul as he asked to be cast down!
May the mock wage on and keep up the stellar work my friend! The world needs you…
-Battlescrote Gallactica
—-
He is pink. She is hot. I need a coffee.