Thursday, June 16, 2011
Reader Mail: Victor the Russianbag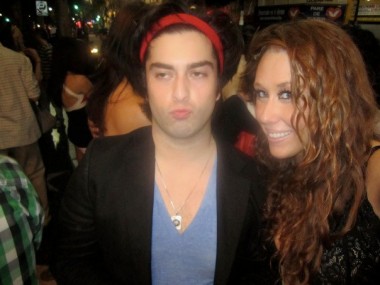 Dotty writes in with the Ruskiebag tag:
——
This guy. Victor.
He has this business called the Bruin Party Network, which entails filling a limo with girls on any given day of the week and shipping them off to trashy clubs in Hollywood to get shitty and suck his c@#k.
It wouldn't be so bad if he didn't promote his company 24/7.
Or if he didn't have to wear that sweaty headband over his greasy dark hair. Really? Biggest D-bag ever, Russian style!
Sincererly,
Dotty
—–
In Soviet Union, douchehair wears you!
Speaking of Bruins, props to my hometown team for taking the Cup. An epic and worthy victory.