Wednesday, June 8, 2011
Reader Mail: Mr. Biggs's Where's Waldouche?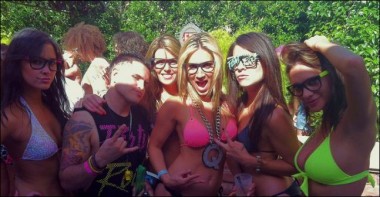 HCwDB's own Mr. Biggs goes to Vegas and comes back with this quality Waldouche tag:
—–
Somewhere in this lineup of heavily subsidized Memorial Day woo librarian hotties, I've hidden a garden variety preening Vegas club douche.
Look closely.
Can you ignore the Pretention for Men hair grease long enough to find him?
——-
EDIT: Was Mr. Biggs, not Wheezer, who submitted the pic. Stupid Night Train hangover.