Wednesday, June 29, 2011
Todd the Ferret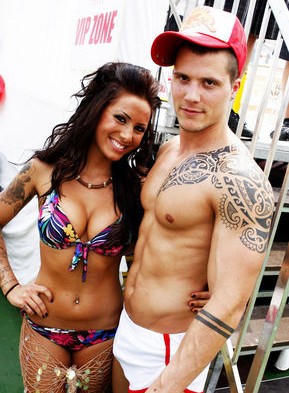 So named because a ferret once threw up on Todd's shoulder.
To commemorate the incident, Todd had the partially digested bits of plant, garbage scrapings and small woodland fauna guts memorialized on his body in the form of a tattoo.
Perky Paulina has the taut, well toned, and surgically enhanced drinkable body that exists nowhere in nature, but everywhere in the mind of a thirteen year old boy who doesn't want to study for his chemistry exam.
Looking at you, Michael Rosenbaum of 15253 Evergreen St., White Plains, New York. Get back to studying.