Wednesday, June 15, 2011
Vancouver Jake Goes to Vegas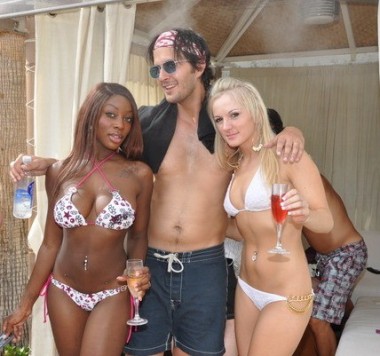 And finds some 'Nilla/Mocha love.
Vancouver Jake demonstrates the rare "shirt over head" move. Rank enough to cause his belly button to puke up a hairball.
The ladies may not be top shelf premium Glengarry Scotch, but they do offer a steadfast refusal to become soccer moms. Even as the winds of fate swirl with gimpses of future SUVs and trips to Chuck-e-Cheese. In the meantime, boobies.