Tuesday, July 26, 2011
Bra!! Lives!! (and Still Enjoys Tasty Cola Products)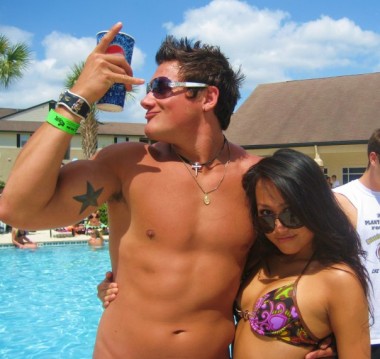 It's been over three years since Bra!! first ordered a tasty Pepsi to impress the tiny Asian he met poolside while rolling through life, brohemian style.
Over three years, but in many ways Bra!! enjoys his beverages eternally.
For Bra!! will enjoy tasty cola products as long as there are tasty cola products to be enjoyed.
Here's to you, Brosephus!! May your Pepsi supply and friendly Quartasian Hottie supply never run dry.
EDIT: This is not a new pic of Bra!!. But Bra!! lives on, sipping away, in our hearts and beverages.