Tuesday, July 5, 2011
Crotch Johnson and the Sara Bikini Hotties Order Bottle Service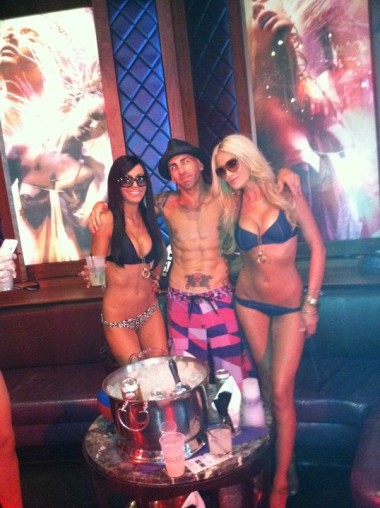 To some, a thousand dollars for a bottle of Grey Goose may seem excessive.
To Crotch Johnson, it's an ethos.
The Sara Bikini Hotties are malnourished in all the right ways. And while a peanut butter and banana sandwich may aid their health, I pooch their underfed bellies with feral lickage and top it off with a cannoli from Veniero's.