Friday, July 1, 2011
Friday Haiku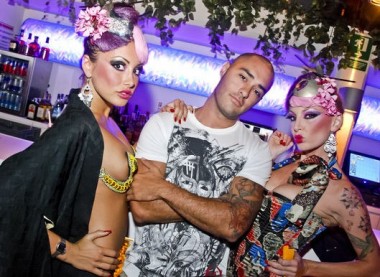 Some men are from Mars;
These women are from Venus.
He's from Uranus.
His Hardy undies
are lined with Saturn's rings and
Jupiter's brown eye.
– Wheezer
These girls look as if
Tropical fish got their wish
To be human Bleeths
– Vin Douchal
Tilted camera
Meant to make scene look edgy
Next time use an axe
– Mr. Scrotato Head
PTP Hottie
On left looks a bit dismayed.
Barbizon School lied.
– Wedgie
Did this bar do right
thing and plant Venus Flytraps
just above the bar?
– Dr. Bunsen HoneyDouche
The Photographer
used a "dutch angle"; but Tim
asked for "dutch rudder"…
– everything but the gonad