Friday, July 8, 2011
Friday Haiku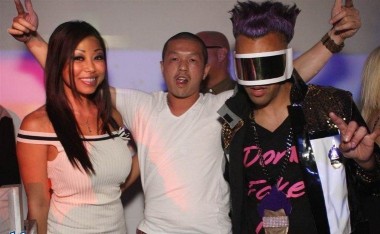 Pre-arranged marriage:
Cultural Institution!
As is Suicide.
Geordi La Forge
Got a post-Star Trek fwip for
Three Way to Heaven
– The Dude
Unfortunately,
her shirt looks like a torn jock-
strap across her chest
– idfma
Asian robot clown
She's not happy to be there
I'll have the number 23
– Et Tu Douche?
Earthlings privy to,
close encounters of turd kind
E.T. Slits his wrists
– hermit android thumbs
Welding accident
left helmet fused to his head
it's better that way
– Medusa Oblongata
Lead paint in our toys
And now this in our night clubs
China brings down West
– Mr. Scrotato Head