Friday, July 29, 2011
Friday Haiku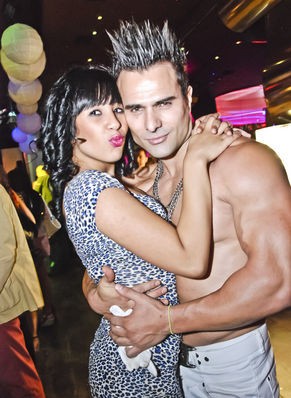 Spikey Greaser smirks,
Carmen Miranda fish lips,
Logan Doesn't Run.
beady-eyed ballbag,
sucks scary spice to sternum,
wears casual slacks.
— Colossus of Choads
Mommy, where does Poo
Come from? You came from my box
You silver haired freak.
— The Reverend Chad Kroeger
Cirque Du Soleil said
"He's too douchy, even for us"
Grabs Bleeth for comfort
— The Fourth Horseman of the Douchepocalypse
Comic-Con reject.
Captain Dingle-Berry fly
Back to Ur-Anus.
— Ol' Dirty Douche
Five Ten with the spikes
Four Ten on a rainy day
Sly Stallone Short-Bag
— Douche Wayne
Eraserhead gropes
Asian hott knows: Big trouble
in little China
— Medusa Oblongata