Friday, July 8, 2011
Friday Thoughts and Links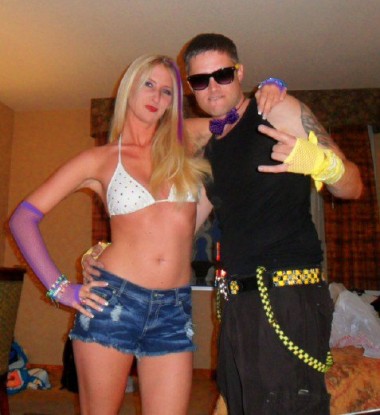 Taxi Belt. Must be Friday.
For those wondering, last week's vote to consider Barely Legal Kelly for our hallowed Hall of Hott didn't come close.
However it reminded me how many quality boobie hottie suckle thighs we've featured over the past few months. Maybe it's time we held a vote.
Got your favorite hottie? Post the title in the comments thread and in a week or so, we'll see which suckle taut deserves consideration.
Your humble narrator remains in New York for a few more days, where the stalking of East Village lithe chomp hotts with iProducts continues.
As does perfect New York pizza. Get your own slice here.
Here's your links:
Your HCwDB DVD Pick of the Week: "Damn! You rise out of the grave and run out of ammunition!"
Remember kids, true HCwDB Hall of Scrote legends don't fade away. They just begin to resemble confused bonobo monkeys.
Five year old unholy demon spawn of pretty boy Bush/Blur singer guy from 1996 and pretend punk Gwen Stephani is rapidly being turned into a faux skater douchewipe. Sorry, kid. You were doomed from birth.
Too much gas? Try the wind relieving yoga pose.
In the future, could iScreeners help? Or hurt? What if the ladies find out about my alpaca fetish?
Bug Penis is Loud. But you knew that.
The Russian Soccer Team will now play in bikinis. And the Bolshevik revolution is complete.
But you are not just here for Russian soccer hotties in bikinis. Although you should be. Here's your Pear:
Enjoy. For the weekend, as is wont to happen after half a fortnight has passed, is upon us again.