Tuesday, July 19, 2011
Hall of Hott: A Vote Is Called
Here's a vote where we all win.
We've seen some tasty hottness pass through our virtual gaze these past few weeks. So it's time for a vote. Only this quorum call for entrance into our Hallowed Hall of Hott comes with a twist. One could gain entrance. But so could two. Or three. Or even four.
No integrity to this electoral process? Think of it like voting in Florida. Hells, I'll figure it out once I'm done with these HoHos. Not to mention, this is an all brunette celebration, which also plays to the Ex Mrs.-DB1 fetish list. Although no Semitic librarians in the mix (well, maybe Stephanie). Alas. Can't have everything.
Here's your finalists:
Hall of Hott Candidate #1: Perfect Suckle Chomp Salina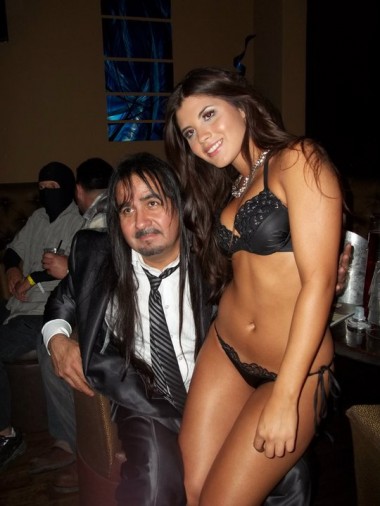 Oh Salina.
Confused.
Awkward and insecure in her own perfect suckle chomp body of thigh smack and raisin juggle.
Participating in a strange Mexican Fellini film by way of Jim Jarmusch and John Lurie.
Salina hangs with Old Man Moe.
Old Man Moe was once in a Johnny Cash song.
Face Guy in the background is simply cold.
Together, we find literary value and merit as we stare at an underdressed and barely legal suckle chomp.
It was the breast of times. It was the tush of times.
Salina knows not for whom the boobs toll.
They toll for thee.
Hall of Hott Candidate #2: Bikini Clara from Moped Mike and Bikini Clara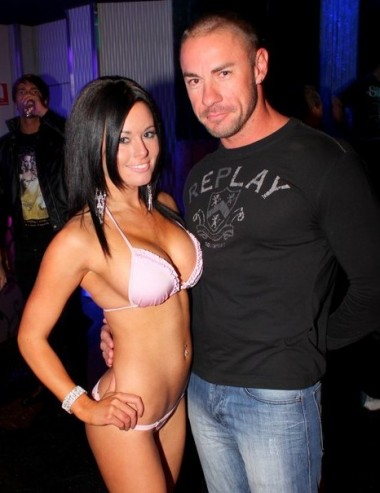 Nose job? Perhaps.
But the pure pinkish hues and palettes of undersuckled feminine skin cry out like wolves at dawn during Algonquin hunting season.
And so we stare from a distance.
And bemoan our lack of income to pay for a 18 dollar Mai Tai and gain thirty seconds of wan smile from Bikini Clara.
But those thirty seconds of wan smile?
They're enough to power Nissan Leafs.
They're enough to frak West Virginia and ignore the locals.
For those are the curves even more deadly than castmembers of "Jackass" have recently experienced.
Up and down.
Around and around.
I would paw like play-doh.
Then whimper in a laundry basket.
Hall of Hott Candidate #3: Stephanie from Emperor Hairoheato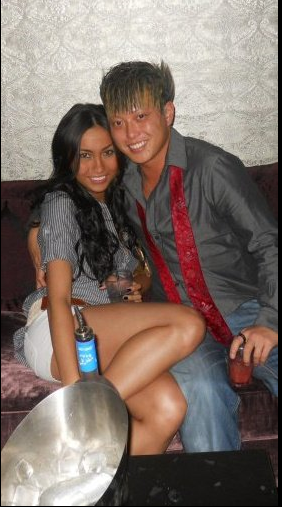 Here's one where crazed Japanese Douche-Hair and sexy mediterranean impossibly ethereal hottness cohabited in all the wrong ways.
For those on the fence, there's a second pic of Stephanie when Emperor Hairoheato and Stephanie Went to Prom on the hills of the third moon of Yavin.
And while Emperor Hairoheato and Stephanie failed to win the HCwDB of the Week, barely losing to Clifford the Big Red 'Bag and the Tonya Twins, the hottness and douche hair have both remained in our haunting hallucinatoriums.
But is Stephanie hot enough to gain entrance to the Hallowed Hall of Hott?
Remember, our standards must be high. Our boobie fondle projections, awkward.
One more finalist for your consideration:
Hall of Hott Candidate #4: Arielle from The Fratbrosephus Bros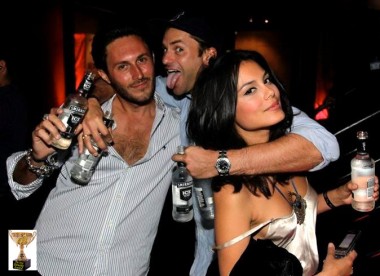 From all the way back in late 2010 (or 1956 in Internet Years), the stunning Arielle managed to put up with two douche-bros enjoying Smirnoff Ice, a cultural travesty on par with the Tuskegee Experiments.
She did win one of our Hottest Hott of the Year awards, which probably means I should've automatically moved her into the Hall of Hott. But I'm lazy, and HTML coding makes me itchy and pulls quality time away from my usual Tuesday afternoon ritual of couch sitting and crotch scratching.
Finally, for your consideration: Arielle offers us the Mayan Eye of Coitus.
That is not to be trifled with.
Better men than I have tried, and ended up spending the rest of their 30s ordering off the dolla menu at a McDonalds in Inglewood.
So them's your four. Are any enough to gain entrance to our hallowed Hall of Hott? One of them? Two? Three? Or all four?
Vote, as ever, in the comments thread.