Monday, July 11, 2011
HCwDB of the Week: Crotch Johnson and the Sara Bikini Hotties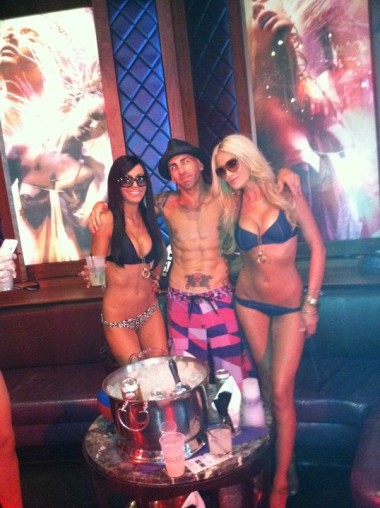 With two weeks to review since last week was the Monthly, this week's winning/losing couple wasn't easy to pick.
We had the heinous monstrosity that is Poppa Squatter. Phlippy's White Man Overbite. The crypto-bronze gayery and confused doe hott of Crazy Eyes Killa (Jared) and Svetlana.
There were prefect suckle chaw grapefruits in Nayara and the Grapefruits.
There was the Nipple That Ruined Civilization.
There was Pear. And there was Perfect Pear.
We even had the nihilist apocalypse that was The Sons and Daughters of Porsche.
But something about Crotch Johnson's heinous display of douchery and the quality underfed anorsexia of the Sara Bikini Hotties was too toxic to ignore.
Last week's Monthly was a tough one, and Crotch Johnson and the Saras will be formidable in the next one. Chalk 'em up for the Monthly, and your hungover back-in-L.A. narrator for Pops.