Monday, July 18, 2011
HCwDB of the Week: Silverlake Todd and Young Mom Carol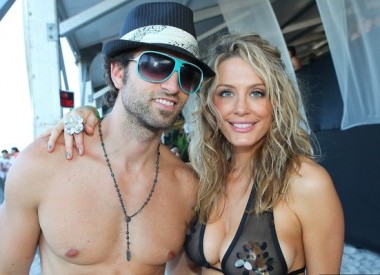 Last week was a surprisingly strong week for fans of the uberhotts. From the perfect angelic slutty innocence of Old Man Moe's Perfect Suckle Chomp Salina to Headwound Harry's Lithe Monica Triplets. From Barely Legal Kelly to Collegiate Vegas Tourist Hotts being stalked by tattpud.
We learned about Moob Shirts and Canadian Wedding 'Bags.
Then there was the strange case of Prickles the Clown and Crystal's Meth.
But in the end, this site is about highlighting those truly toxic derivations of hottie/douchey cohabit, and Silverlake Todd with his patented Silverlake Stubble ™ is classic indie coffee drinker douche.
And, as we've learned, the truest of true hottie/douchey dialectic is formed when the suckle pooch of feminine coitus spank offers a distinctive lack of cohesive humanity by her choice of male partner. Silverlake Todd and Young Mom Carol are just such a cohabit.
Maybe a bit of a long shot to win the Monthly, but they're our HCwDB of the Week and I'mma stickin' to it.